About the Series: The Muse Chronicles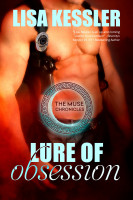 Fated mates meets Clash of the Titans!

The nine Muses are among us, but in this incarnation the Order of the Titans are hunting them down, snuffing out their light in the world. The Muses must find their Guardian, chosen by the gods to protect them.