About the Series: The Hollinger Series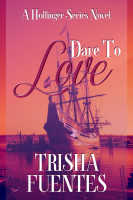 Introducing the Hollinger Family!

A historical saga beginning with a family perishing at sea. You'll fall in love with the endearing Hollinger's opening with Gwendolyn and Thomas living apart for ten years.

Follow along with them as they replenish their family and watch their eldest daughter Mary, choose a husband.

Who is that mysterious man at Thanet? And poor Lady Frances Wrentmore, will she ever find love?