About the Series: Using The Maid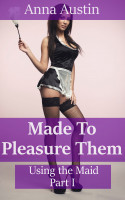 Rose is an innocent, a young house-maid in the service of a powerful Lord. And she has no idea of the depravity he has in store for her.

His friends are coming to visit. Young noblemen with a taste for fresh meat. And Rose is to be the main course...