About the Series: Tales of Cinder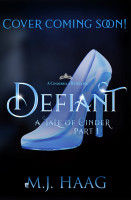 An enchanted necklace. A sudden death. A seductively dark Cinderella retelling.

Fans of the Beastly Tales will not want to miss this new addition to the Beastly world. Filled with magic, unexpected foes, and brooding, impossible men, Tales of Cinder are sure to leave you burning for more!