About the Series: Supernatural Selection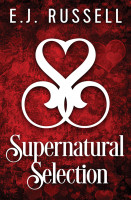 Are you a shifter who's lost faith in fated mates? A vampire seeking a Second Life companion? Or perhaps you're a demon yearning to claim a soul (mate)?

Congratulations! Your search is over!

Welcome to Supernatural Selection, where our foolproof spells guarantee your perfect match.

Until they don't.