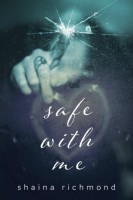 Tyler Campbell only went to college to get away from home. He didn't know the love of his life would find him in a coffee shop and become his obsession.

Susie Lombardi thought good things like Tyler Campbell didn't happen to her.

This is an erotic romance story, for adults ONLY.