Interview with Eddie Chow
Tell us about your music journey?
I experienced and managed many projects to great success. In 2000, as the Project Coordinator in the AIM Music Award event with over 5000 attendees, I collaborated with many prominent singers including Sandy Lam, David Tao, Wang Lee Hom, Elva Xiao, Penny Tai, China Dolls, William So, Daniel Chan Xiao Dong, Ri-Chi Ren, Tao Jing Ying, Kelly Chan Hui Ling, Dong Li Huo Che, Fan Xiao Xuan, Tanya Chua and Xiong Tian Pin. I worked with over 50 singers from 10 different record labels such as Michael Wong, Daniel Lee, Gary Chaw, Henley, Kwok Hui, David Arumugam, Shahrizan, Orange, 6th Sense, Doul, Estranged, Ning Baizura, and Dayang to name a few on the 2008 promotional 'Olympic Di Beijing' promotional song. This collaboration united Malaysians under one dream and recognized me during the interview at the Olympic Promotional Song Press Conference. Among other performances, I have been invited by Victor Wong Ping Guan to perform with him in Brunei and Malaysia.

In 1991, I formed EC Group. This trademark gained me recognition to spearhead a government and loyal family music production. This was a rare honor for any musician. I composed, produced and mixed a series of songs for A*Star to welcome the Thai Princess Maha Chakri Sirindhorm in a technological project that showcased the Smart Home capacity in Singapore. I was highly recognized by the government and media.

In 2010, I produced my own solo album Heaven-Walker 天路雳人 and MV 雅歌. In 2011, I was commissioned to write and produce the theme song This Journey 这条路 for the Mastereign Media Arts Productions Fairytales 童话 which was directed by Kelvin Sng.

I won various recognitions and awards in composition for 'Praise, Dream!!!' and 'Kingdom of Heaven' and best performance in Mcities Live Band Alert. My contribution to the music industry is recognized by the Music Authors' Copyright Protection (MACP) of Malaysia since 1998 and by the Composers and Authors Society of Singapore (COMPASS) since 2009. I have dedicated to broadcasting, promoting and imparting positive influence to the public through my music.
What music album/books marketing techniques have been most effective for you?
Bookstores, touring (road show), CDs shop, social media, press conference, appear on TV shows and media like news paper and magazines.
Describe Eddie Chow's music career: including background on Eddie's work and field of activity
The moment Eddie Chow comprehended the beauty of a musical melody, every note spoke to him; he had discovered a magical language that could paint all human emotions. Gifted in music, he learned to play the electone and was highly trained in rhythm, programming, and singing. Eddie's music career began at the age of 18 when he toured over 40 churches conducting concerts in one month across Malaysia. As he traveled from the smallest village to the major city, he experienced the wonderful places and rich cultures within the "Tanah-Air" and witnessed how music touched and connected people from all walks of life whether they were artists, Datuk Datins, orphans, prisoners, professionals, students or Tan Sris.

In 1997, as a Chinese Malaysian Berklee College of Music graduate, Eddie boldly returned to his homeland country to pursue his lifetime passion to bring the Malaysian music industry and educational level toward higher ground and international recognition. He had mastered to play the piano while majoring in music synthesis and minoring in sound engineer, music arrangement, stage performance, and songwriting.

Early in his career, Eddie exemplified qualities of conviction, hard work, and determination. He had landed two positions prior to his return and within half year managed to step up as the Music Director for the Kuala Lumpur Baptist Church. Concurrently for the next two years, he went on to compose over 25 songs for Eastern World Music Publishing.

Eddie is an ambitious, proactive, and versatile musician-cum-educator. After leaving the non-profit sector, he ventured into a career track that would set him up for his role, priority, and commitment as a frontline music educator. In 2000, he transitioned into East West Productions as a producer, composer, and arranger, in addition, to serving as the Business Development Executive for Town4kids.com. Shortly afterward, Eddie was invited to become a faculty member for the International College of Music, the Computer Music Lecturer for the Chambers of Music, and eventually a faculty member for Lim Kok Wing University. Fresh from the United States, his teaching methodologies became a novelty and led to numerous innovations within the institutions' curriculums.

During his journey of teaching, Eddie deeply felt and gradually discovered that while Malaysia has many developed areas in its natural resources such as silk, rubber, and palm oil, improvement for pop culture music with a proper system and good curriculum is lacking. When he discovered this need, he was determined to develop and inculcate popular music pedagogy and impact as many individuals as possible. With this calling in mind, Eddie set up Opus Music Academy Sdn. Bhd. in 2002. Eddie went on to nurture many students through culturally-based tailored music techniques that were not only unique but also fun and interactive.

Eddie has combined his overseas experience and creativity to propel Chinese Malaysian music beyond the international sector. Since 2001, he has collaborated with the American Chinese Christian Association based in the United States including helping them plant seeds in South East Asia as their Music Ministry Coordinator and has remained an Alumni Advisor for the Berklee College of Music Career Network since 2005. Throughout his career, Eddie has produced and arranged songs for many artists in Asia, Australia, New Zealand and the United States.

In 2008, Eddie extended his exposure to Singapore. He incorporated strategic music curriculums and entrepreneurship via EC Group. As the Music Director and Business Developments Manager, Eddie has spearheaded music labeling and recording for many artists and recording companies in Malaysia, Hong Kong, Singapore, and Taiwan. Furthermore, with the support of the Singaporean Ministry of Education, he has managed to promote the application of his music curriculums to over 40 primary, secondary, and junior college institutions. To mention a few per say stand the Naval Base, East View, Innova, Bukit View, Qian Nan, Radin Mas, Chua Chu Kang, Fernvale, Anchor Green and CHIJ Our Lady of Good Counsel Primary schools and Fu-Chun, Raffles Girls, Bukit Batok Loyang, and Siglap Secondary schools and Jurong Junior College. With hands-on interaction, Eddie transferred a lot of the knowledge he acquired from the United States and tailored-suited it to its market, leading to positive developments and transformation in his teaching methods.

His 15 years of teaching experience and knowledge in diverse skill sets qualified Eddie to serve as the Music Programme Director in VivArch Enrichment Group, known for its holistic enrichment programs. His high credentials have led Eddie to be highly sought and most recently been recruited to participate in the pioneering of the newly launched Music Department programs at Singapore Raffles Music College. Throughout his life, Eddie will continue to press on toward the goal which he has been called to serve.
Provide information which will help readers understand the challenges, problems, and scope of Eddie's area of activity
To provide a better perspective about Eddie Chow's challenges, a historical background about Malaysia must be shared. After our independence in 1957, we inherited many cultural and educational systems from our predecessor, the British. Under such influence, Malaysians have become more familiar and confident with the British music examination systems than the homemade curriculums. And while local music educators intend to develop music syllabus, practitioners lack government funding and support. Challenged by this cultural extension by-product, insufficient funding is often reserved for the music industry and its development in Malaysia, considering there are tens of thousands of ringgits being transferred on an annual basis into foreign countries in support of similar development. It is not Eddie's intention to stir up any sensitive topic. The matter of fact is that there is an uneven distribution of funding and resources for music development and its education within the different races in Malaysia. Consequently, many music students choose to go abroad such as the United Kingdom, United States, and Australia where there are more resources and better technology to support learning. For instance, when a student wants to learn the world's first-class recording equipment, students need to access a "Grade A" recording console - Solid State Logic to practice. There is rarely any music college in Malaysia that can provide such a facility.

Per above mentioned, Eddie decided to attend the renowned Berklee College of Music in Boston. It was not easy as a nonaffluent Chinese Malaysian to study abroad due to the huge currency exchange; however, Eddie cared too much to grow as a musician and contribute to the music development in Malaysia and Southeast Asia. He worked very hard including often losing sleep to excel in his field. At some point, he was working four part-time jobs simultaneously while attending school full-time to help raise funds for his future music workstations.

Many students who have received rigorous training from overseas find it difficult to land suitable work in Malaysia so prefer to stay abroad. This is rather critical because it deprives its motherland of the potential assets and contributions of these talented young musicians. Against all odds, Eddie chose to return home due to his great conviction toward "Tanah-Air." Obviously, he was not immune to the problems plaguing musicians-cum-educators in Malaysia. To strive in his calling, he continued to teach at his home studio while working several other jobs. When he was given the vision to open his own music school, he could not find any public funding to support this dream and was forced to garner funds himself.

As a music educator, one of Eddie's goals is to teach students how to respect and support the concept of intellectual property and others' contributions to the music industry. However, illegal downloading and piracy issues severely degrade the work of musicians and its music related industries. For Eddie, this problem is magnified by the small population of Chinese Malaysians in Malaysia because its rate of consumption of the music market is already rather small compared to Taiwan, Hong Kong, and China's market. As a Chinese Malaysian musician-cum-educator in Malaysia, Eddie is challenged by the small consumer market and low return on investment. No wonder many music practitioners are discouraged to develop their music career within Malaysia because its influence to gain worldwide recognition is still not impactful enough.

Eddie is committed to grooming future generations who can become better musicians and make positive contributions to the music industry in Malaysia and help gain worldwide recognition. However, due to the lack of resources and a proper system, music industry development in Malaysia is rather lagging compared to other Asian countries like Japan, Korea, and Singapore. These countries have set some good learning models that the Malaysian government and musicians and educators can take as a reference for mutual advancement. For instance, in the last 10 years, Korean pop culture has created a unique music industry which has set a good model of learning. The Korean government has prioritized the music industry with substantial funding and resources. As a side effect, many pop artists have collaborated with the government in diverse projects shown by the incredible youtube's number of views for various Korean pop artists which proves that the pop industry has brought in a lucrative income for their own country and helped Korea gain international recognition in the entertainment and music industry. This is possible due to the government's willingness and priority to set aside in its country's vision, planning, and operational style while incorporating music as an essence of its cultural and country's development.
List public statements from authorities, honors and awards received which affirm Eddie's achievements or contributions.
Eddie Chow's ability and accomplishments are second to none. Throughout his career, Eddie has demonstrated initiative and perseverance that has led him to win various honors. His strongest asset, as recognized by all his superiors in the music industry and academia, has been his willingness to accept a challenge and persevere with strong commitment until he succeeds. He possesses a relentless determination and never quits.

Eddie's natural gift and interest in music have brought him to receive countless accolades since young. Starting in primary school, his principals would always announce his name and get him to sing on stage in front of the whole school. He always won the Champion title in every singing competition in primary and high school. What makes Eddie even more outstanding is that as a teen he already qualified himself to teach Yamaha Music Education System Courses. He had obtained a Diploma in Electone Grade 5 Performance (Teacher's Grade) from Yamaha Music Foundation which highly recognized his qualifications worldwide. In the United States, he won a couple of awards. In the 1998 Contemporary Gospel Music Competition, Eddie earned First Prize for his composition of Praise? Dream!!! and a Second Prize for Kingdom of Heaven in 2000. In Malaysia, Eddie and his band took home the 2000 Championship title among 76 bands in the semi-final of the Mcities Live Band Alert Competition and ultimately became the First Runner Up and gained Best Performance at the Finals.

As a teacher, Eddie is very much beloved and has received many awards from his students. He has been crowned as The Best, The Best Musician, The Best Singer, The Best Teacher, The Best Piano Player, among many other honors. His enthusiasm, energy, creativity, hard-work, and dedication have led his students to levels of performance and achievement rivaled by few teachers.

Eddie is well-known as a music composer and lyricist and is also a highly sought-after producer both in Malaysia and Singapore. In 2005, he was specially invited by Victor Wong to be his keyboardist and to perform as the special guest for his charity concert in Malaysia. Victor specially requested for Eddie a second and third time for his concerts at Brunei Darussalam and Kuching. His ability in recording engineering and mixing skills have also earned him high honor and collaboration with various musicians from around the world on projects from the United States, Australia, Taiwan, Hong Kong, Malaysia, New Zealand and Singapore such as Michael Wong, Gary Chaw, Superstars, Penny Tai, Daniel Lee, Maya Karin, Nur, Dayang and many others to name a few. He was also sought by many artists worldwide to write and produce songs for them.

To promote the Beijing Olympics, Eddie was involved in the promotion song under the theme Olimpik Di Beijing where he did the mixing and mastering of the various artists. It was an honor to participate in this memorable moment in history and to record a song that would be listened worldwide. Eddie was interviewed at the Olympic Promotional Song Press Conference. His published statement was the following, "Music can nurture one's heart. As a musician, I have the privilege to create joyful and harmonious compositions which have the power to positively influence people to attack, avoid, release or overcome their negative emotions while gaining positive perspectives and promoting joy and happiness within the listeners' hearts."

Eddie's trademark had gained him recognition in the Singaporean market. In 2009, he was approached to spear a government and loyal family music production. This was a rare honor for any musician. He especially composed, produced and mixed a series of songs in collaboration with A*Star to welcome the Thai Princess Maha Chakri Sirindhorm in a technological project that showcased the Smart Home capacity in Singapore. Eddie was highly praised and recognized by the government and media.

His contribution to the music industry has led Eddie to be recognized by the Music Authors' Copyright Protection (MACP) of Malaysia since 1998 and by the Composers and Authors Society of Singapore (COMPASS) since 2009.

Eddie understands that one of the greatest channels in broadcasting the right messages and imparting positive influences to the public in this and the following centuries is the music entertainment industry. Eddie also believes music is a true reflection of human civilization that comes to life under cultural elements; otherwise, it is merely a meaningless pitch or sound. As everybody knows Malaysia is a multiracial country. Music is one of the few international languages that could actually be used as an instrument of peace in connecting and building relationships within the different ethnic groups within Malaysia. As a director of music and higher education, Eddie strives to promote music development within the classrooms, through different cultures, and at the mainstream music industry.
Describe Eddie's exceptional achievements or contributions in his chosen field.
Spanning around 15 years of experience, Eddie Chow is a strong musician and educator rooted on integrity, compassion, optimism, hard-work and determination. With a heart for his students, Eddie is very much beloved and has won over many students with his sincere personality, enthusiasm to interact and help others, and flamboyant teaching methodologies. He has dedicated to inspire and impact people through music with values that would contribute to their personal growth and societal advancement.

Despite limited financial resources and as a sole proprietorship, with great commitment and unceasing fighting spirit, Eddie successfully led all business entities of his music academy in developing and marketing music curriculums, designing attractive remuneration packages to attract and retain good teachers, managing the daily operations and finances, and implementing results-oriented programs. He was a pioneer in incorporating novel contemporary music techniques such as jazz and contributed with some breakthrough programmes conceptualizing a highly successful marriage of western and eastern concepts. Through this platform Eddie has trained, supervised, and provided job opportunities for over 20 teachers and along with his team taught over 600 students, contributing to increased productivity and competitiveness for the Malaysian economy. He has inspired new blood to enter the music industry, among two pop stars Serene Cheam and Ludwig Lin. Furthermore, he has equipped over 2000 students in Singapore.

Throughout his career, in addition to excelling as a forefront music educator, Eddie has worked very hard to achieve contributions in the music production area and mainstream music industry. In 2000, he proactively contacted musicians and pupils from different countries and joint venture with friends to invite artists from Hong Kong, Taiwan, Singapore and China to come to Malaysia and organize an event in Genting. The commitment level and energy, finances and efforts of the whole team was rather large.

As the Project Coordinator in this AIM Music Award event, Eddie collaborated with many prominent singers including Sandy Lam, David Tao, Wang Lee Hom, Elva Xiao, Penny Tai, China Dolls, William So, Daniel Chan Xiao Dong, Ri-Chi Ren, Tao Jing Ying, Victor Wang Pin Guan, Kelly Chan Hui Ling, Dong Li Huo Che, Fan Xiao Xuan, Tanya Chua and Xiong Tian Pin. Over 5000 people attended this event.

Eddie has hosted many projects to great success. Among one of the most unforgettable was the 2008 "Olympic di Beijing." As the Olympic promotional song chief mixer, Eddie worked with over 50 singers from 10 different record labels including Michael Wong, Daniel Lee, Penny Tai, Gary Chaw, Henley, Kwok Hui, David Arumugam, Shahrizan, Orange, 6th Sense, Doul, Estranged, Ning Baizura, Dayang and many well-known prominent artists. This collaboration was a turning point in uniting Malaysians under one dream and became a testimony to the whole world.

In 2009, Eddie under EC Group emerged in the Asian music industry. Devoted to his musical craft, not only is Eddie gifted in singing and music composition, he is also the overall producer of his own solo album Heaven-Walker 天路雳人. As an actor and singer Eddie has appeared in his own MV雅歌 with Adele Wong as guest appearance. This year he will also produce his second MV for one of his new masterpieces.

In 2011, Eddie was commissioned to write and produce the theme song This Journey 这条路 for the Mastereign Media Arts Productions Fairytales 童话, directed by acclaimed director Kelvin Sng. This song performed by Maia Lee was played at FM93.3 and FM95.8 in Singapore. When the film was screened as part of the 24th Singapore International Film Festival and the Premiere of Fairytales and in many schools in Singapore, it was preceded by the music video of the theme song. This film has also been released in DVD at HMV. This Journey was written specifically for this movie conveying the message that at the crossroad of one's life journey with courage one can always choose a path of redemption and to be free from loneliness, bitterness, condemnation and despair. This film has had the power to prompt parents, teachers, and individuals to question Singapore's educational system.

Transforming Malaysia from a first-tier developing to a first world country with international recognition it's not a slogan but a vision and mission for every Malaysian who lives in this piece of land. Throughout history music has been a reflection of human civilization and has had different interpretation in different periods of time under its cultural context. Eddie believes as long as Malaysians have passion, persistence, and work together greatness is attainable; people and cultures will be transformed, and generations of people worldwide will be inspired because of the revolutional influence of a great music education and development within the "Tanah-Air." Chapter after another, journey after another, because of his heart.
Published 2017-09-04.
Smashwords Interviews are created by the profiled author, publisher or reader.
Books by This Author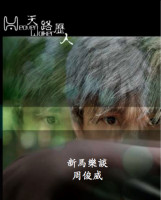 新馬樂 "談"
by

Eddie Chow
Price:
$2.99 USD.
Words: 1,160.
Language: Chinese (traditional).
Published: September 11, 2017
. Categories:
Essay
»
Author profile
South-East Asia Chinese Pop Music Industry Journal (Malaysia & Singapore)