Mark Barnes
Biography
I am a semi-retired 34 year veteran of the Tasmania and Queensland Police. I was born in 1960. I became a Christian as a teenager but soon drifted away. But God used the pressures of life to bring me back to worship of Christ in a big way at age 47. Therefore, I understand what it takes to be a devoted, progressive Christian, as compared to being 'half-a-Christian' that I was as a teenager. And that was the motivation behind my first book: How to be a Christian: A Beginner's Guide. The book is designed to assist Christians to higher levels of devotion to Christ, and the wonderful blessings that go with that. I hope you enjoy the conversational style of writing in my book. Please check out my second book titled Let's Resurrect the Church which I published in Jan 2017. In this book I take off the gloves and 'spiritually' smash the modern church structures. But, I don't stop there. I provide instructions on how to start your own individual church so that you can focus on preaching Christ without getting distracted by constant in-fighting.
Books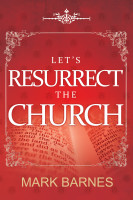 Let's Resurrect the Church
by

Mark Barnes
Mark Barnes wants the church to change. He is scathing about the parlous state of the modern church. He details why he believes Christ has removed his blessing from many modern churches. And, in case the church does not listen, Mark provides practical steps on how to start your own church with minimal funds, but with raw passion for the things of Jesus Christ.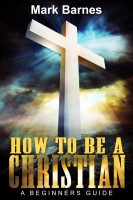 How to be a Christian: A Beginners Guide
by

Mark Barnes
At last. A book that helps every Christian learn the basics of Christianity, and how to put everything into practice. This book brings Christianity into the 21st Century. No guesswork is required: this book explains everything a Christian needs to know. Mark brings Christianity alive with his conversational writing style, making this book both pleasurable and enlightening.
Mark Barnes' tag cloud