Matthew B. Wall
Matt Wall grew up in the scenic college town of Ithaca, New York, where he received degrees from two local institutions: Ithaca College and Cornell University. Most of his working career was spent at his undergraduate alma mater, Ithaca College, where he served as director of admissions, vice president for development, and senior vice president. After thirty years as an administrator, Matt shed his suit and spent a decade doing developmental editing and writing in the area of academic and career success for low-income and minority kids, where he learned way more than he earned.

The son of a writer who trained as a journalist but struggled to make a living as a magazine freelancer, Matt made a solemn pledge at an early age that he would never depend on writing to earn a livelihood. The Wall household was often a boom-or-bust story for Matt as a youngster, depending on whether CB's articles were accepted for publication. There were long dry spells when no checks came in the mail and the family had to do without. Matt vowed he would always have a steady job with regular paychecks, a promise he kept throughout his working career. He was always proud that his father was a writer who had co-authored a substantial non-fiction book, but the economic uncertainty that came with that life was not for him. But, because CB was not encumbered by a regular job, that meant that the whole family, every year as the kids were growing up, could spend the entire summer on their small island in the St. Lawrence River—a place Matt's parents had somehow managed to buy in the depths of the great depression. It was in many respects a storybook childhood, going from place to place mostly by boat, swimming in the crisp waters of the mighty St. Lawrence, and not having to leave their sun-drenched rocky domain until the day before school began in September. Along with recounting his parents' lives and times during World War II, that legacy of island life is celebrated in Matt's memoir, CB's War: A Writer's Journey.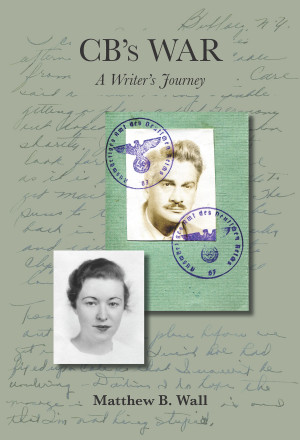 CB's War: A Writer's Journey
by

Matthew B. Wall
(5.00 from 1 review)
Just before the U.S. entered World War II, a young American journalist, CB Wall, traveled to wartime Germany. He was on the receiving end of bombing attacks by England's Royal Air Force and under threat of imprisonment behind enemy lines as America joined the war. CB's newspaper accounts capture the privations of war at a time when the horrors of the holocaust could not yet be known.