Brett Bastard
Biography
Brett was born and raised in Colorado Springs, Colorado which speaks directly to what is wrong with him. He is an uneducated halfarser who has won no writing awards nor contests. He did however, email poorly structured rants to an email list for longer than was appropriate. Brett also authored a nearly yearlong menagerie of stream of consciousness buffoonery loosely based on dating in your 30's. This was until he knocked a woman up twice, which essentially sent him on a path of scrambling to keep a bunch of other humans alive. In his triumphant return to throwing ink down on tree flesh, Brett has scribbled out his memoirs, at first as a means to give the offspring something to remember him by. Not content with only punishing them with this written slideshow, he is now attempting to pummel the masses with it.
Where to find Brett Bastard online
Series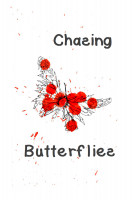 Chasing Butterflies
by

Brett Bastard
The mind is a wonderful, terrible thing. One moment it invents obscenely blissful experiences and in the next breath it can shred you into a shuddering pile of wretched agony. My life is peppered with such moments, yet through all the joy, through every crushing, one piece is missing. This is my journey to find it.
Books
Brett Bastard's tag cloud