E.L. Glenn
Biography
E. L. Glenn is a curmudgeon. He really doesn't understand why people want to know about the personal life of an author. Yet, he does like a friendly round of golf, visiting in person with friends (he hates the phone), and when the idea for a book pops into his head. The reason for his writing? He's getting old, the brain needs stimulation, and to fend off boredom. That's about it.
Books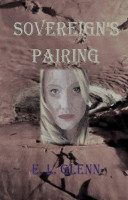 Sovereign's Pairing
by

E.L. Glenn
Price:
$5.99 USD.
Words: 86,410.
Language: English.
Published: March 22, 2018
. Categories:
Fiction
»
Fantasy
»
Epic
A novel about parallel universes wherein all have magic except for ours. There is one universe that is the source of all the others and has the strongest force of magic. The majority of the book takes place in that universe. The book is basically of the fantasy genre and contains dwarves, elves, orcs, dragons and of course man.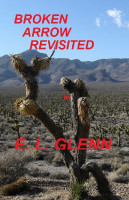 Broken Arrow Revisited
by

E.L. Glenn
Mix of genres. Mostly historical fiction about the American Southwest during the Apache wars of the 1860's and 70's. Also has Western, Sci-Fi and Time-Travel elements. Small amount of adult content.
E.L. Glenn's tag cloud