D Tealer
Biography
D Tealer was born and raised in New Jersey and briefly studied mass communications at Rutgers University. Moving southward to Georgia, she began a career in law enforcement in 1986 and retired in 2009. She published her first book, 'From My Point of View', in 2008, her second, 'i'm just sayin'' in 2012, and is working towards the completion of a third.
Books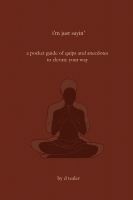 I'm Just Sayin'
by

D Tealer
a pocket guide of quips and anecdotes to elevate your way. through positive personal interaction we can change the course of our society, making the vision of peace a reality.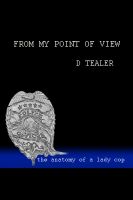 From My Point of View
by

D Tealer
law enforcement by nature is aggressive. to maintain order it has to be, and it takes a person with strong conviction to be effective in this role. at the same time, the power of this authoritative realm is quite intoxicating and can create a false impression of oneself and others quite easily.
D Tealer's tag cloud