20830Press
Biography
The Polish Review is the premiere English language scholarly journal in the world publishing scholarly articles, translations, and original texts dealing with Poland and all things Polish. We are a quarterly published since 1956 by the Polish Institute of Arts and Sciences of America, a tax-exempt scholarly association, with headquarters in New York City. 208/30 Press is our e-publishing arm. We are interested in adding English translations of the Polish Classics to our Library of Polish Classics. Translators of public domain works, or holiding exclusive rights to other texts in our field of interest, may query us at epubs@thepolishreview.org.
Where to find 20830Press online
Books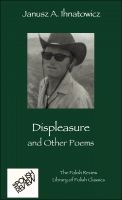 Displeasure, and Other Poems
by

20830Press
Janusz A. Ihnatowicz is one of the most outstanding modern poets in the Polish tradition. Active in both English and Polish, his work Displeasure, and Other Poems, contains the entirety of his original poetic corpus in English (originally published in London in 1974), plus a generous helping of previously unpublished poems, as well as poems recently published in The Polish Review.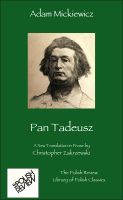 Pan Tadeusz, A New Prose Translation
by

20830Press
The Polish national epic, one of the great works of European Romanticism, by Adam Mickiewicz. Its bucolic, patriotic, and folkloristic descriptions of life and war in early nineteenth century Poland have served as a focus of national literary identification since its first publication. I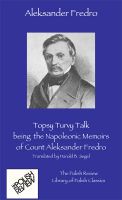 Topsy Turvy Talk
by

20830Press
The war memoirs of Count Aleksander Fredro. Known as the Polish Moliere for his very popular comedies, Fredro served under Napoleon as a staff officer of the Grande Armee. This book is his witty, truthful, and sometimes irreverent journal of his wartime years, including the fateful year 1814.
20830Press' tag cloud