3 Octave Publishing
Publisher info
Holland Phillips' childhood passion for the sublime and the irrational evolved into an appreciation of the possibility of alternate realities. His most recent book, Tasarian, Gatemaster, is a culmination of marrying legends of this world with the possibility of doorways to another.

Holland is also a successful musician and producer with a number of contemporary instrumental albums to his credit. When he's not in the studio he spends his time writing novels, or wandering the woods of the Midwest looking for trace evidence of gateways.

Holland has completed a second book in the Gatemaster series, Legend Valley. Currently, he is working on his third book, Chameleon, about a naïve fifteen year old growing up in the late sixties, whose experiences will determine the course of his adult life.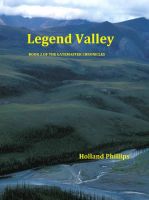 Legend Valley
by

Holland Phillips
Book Two of the Gatemaster series. Tasarian begins to bring the legends together, and at the same time is determined to avert the conflict that seems inevitable. He finds his three champions, but things go wrong almost as soon as he gets them together. And all of his best efforts cannot seem to get him any closer to his ultimate goal - the closing of the last gate.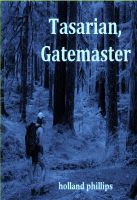 Tasarian, Gatemaster
by

Holland Phillips
(5.00)
Brian Holliday, a tired, overworked executive, stumbles across a cave that leads him to a new world. He's confronted by a medieval civilization, where magic has changed many of the natural laws he's come to rely on, and he struggles to understand his place in it. His greatest challenge will come from within, a choice between running home or risking it all to save an unfamiliar world.
3 Octave Publishing's tag cloud