A.B. Carolan
Biography
I am a collaborator of the American author Steven M. Moore. We met at Blarney Castle in Ireland (appropriate, don't you think?). After a wee bit of chatting there and emails to and fro, I signed on to be his collaborator for all his YA books. I love writing for young adults and adults who are young at heart. Some people think I'm related to that great Irish harpist and singer, Turlough O'Carolan, but who knows?--I don't think any of his DNA is around to check. Others say I was stolen and raised by leprechauns. We do a lot of kidding in Donegal, but maybe they know something I don't. For those who want a free introduction to my blarney, check out my free stories found in Steve's blog category "ABC Shorts"; better yet: read my books.
Books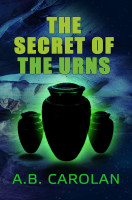 The Secret of the Urns
by

A.B. Carolan
Set in the same sci-fi universe as A. B. Carolan's The Secret Lab, this new young-adult sci-fi mystery explores a Jupiter-sized planet's satellite in a faraway solar system where human scientists are studying local flora and fauna but behaving badly until a teen who wants to study the satellite's ETs comes along. She soon discovers that the ETs' beliefs go far beyond ancestor worship.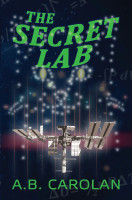 The Secret Lab
by

A.B. Carolan
In the future when humans are exploring the home solar system, four kids discover a mutant cat on the International Space Station. In solving the mystery of the cat's origin, they uncover an old conspiracy. Young readers will identify with the kids' problems; they and older readers who are young-at-heart will enjoy the suspense and science and identify with the themes.
A.B. Carolan's tag cloud