Robin Young
Biography
I was born in London UK in 1936. I was educated at Lancing college in Sussex I left school and worked in my family's business for 12 months, then I was called up into the armed forces for two years, national service. I immigrated to New Zealand a few years after being demobbed. I trained and worked as an accountant. The tobacco smoke in the offices did not agree with my health and sitting at a desk all day was not agreeable. I borrowed a lot of money and set up and ran a boarding house business. I catered for people from the city mission and the prisoners aid. It may not have been highly remunerative but I was happy doing it. I cycle, have a large kitchen garden, keep chickens and have fruit trees. I have cycle toured nationally and in Europe. I have walked in the hills, in New Zealand it's rugged in the back country, at times (often) very steep. It's fun. My writing efforts have been spasmodic. I failed school C English the first time and scraped through the next year. I had what I believed to write ideas a sense of humor and fluency but my writing skills were zilch, (negat).I had no confidence in my writing skills they had brought a number of bollockings, I couldn't read till I was nearly nine. Perseverance raised my game. Also my wife worried that I read nothing so we found something that I would want to read, the Economist magazine. I have had a subscription since 1969. I also read the occasional book, invariably non fiction. I have had no formal guidance with English since I left school. We have four adult children, three are graduates. They are not criminals or alcoholics thank someone or something. I have written about the hazards of having children. The possibilities of what can happen. It has been described as brave writing but well researched. Trudging through the science section of the economist has done that. I have a dog and walk every day. I don't drink liquor, smoke or even drink tea or coffee, just boiled flavorless water. I have very good health. I think that's enough for now
Books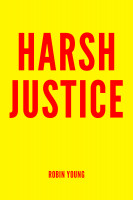 Harsh Justice
by

Robin Young
(5.00 from 1 review)
auschman's a nasty guy. he has a woman, she's fearful of him. he has a scheme $, the matrimonial property law act's the device. the woman's parked with an older man, then after an interval moves out and claims part of his house. she's a harried participant, it works once, but twice brings an education. auschman discovers learning does not finish at the classroom. what followed was not gentle.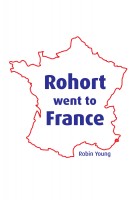 Rohort went to France
by

Robin Young
Eight short stories and an account of three unrelated deaths in a boarding house with a quirk Topics. Homelessness. Cycle touring in France. A politically motivated murder. Tracing the birth Father in a group of swingers. Mismanagement of lottery winnings. Obsessive behaviour sometimes in bed.. Sci Fi the museum in Caen, Normandy reminded of the Nazis theories of eugenics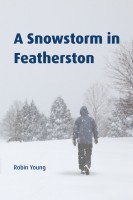 A Snowstorm in Featherston
by

Robin Young
Rohort a best seller writer has slipped. A Snowstorm etc is his last readable effort. It's a scathing testimony to police incompetence. Answers are sought. First there's love failure. "All I am to you is just somewhere to park the prick". Is the valediction.. Some detection is attempted, more failure. He's outwitted by a homeless man. His confidence is shaken, his writing skills desert him.
Robin Young's tag cloud
Robin Young's favorite authors on Smashwords