Adam C. Kelley
Biography
Adam Kelley lives in the Sierra Nevada foothills of Northern California with his wife of 22 years, Alta, and three of their four children. He has traveled widely in the US, Canada, and Mexico including an 18 month stay in Mexico as an LDS missionary. If he is not working or writing, Adam likes to do home improvement projects, hike, visit new places, scuba dive, and sleep. He likes dark chocolate and doesn't care for broccoli or asparagus.
Where to find Adam C. Kelley online
Books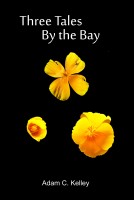 Three Tales By the Bay
by

Adam C. Kelley
(5.00)
Three stories set in and around the San Francisco bay area across three centuries. Bohemia is set is set in 1907 in San Francisco and Carmel among the members of the Bohemian Club. Amazonia is set in the mid 21st century in San Francisco and Half Moon Bay among survivors of a devastating world war. Farralon is set in the mid 22nd century near the Farallon mountains during the next ice age.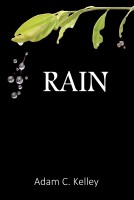 Rain
by

Adam C. Kelley
Ellie looks up through the dome of her crumpled rock crawler at gathering clouds, her hands beginning to ache from clutching the controls. Jake sits alone on a mountain feeling the wind on his face and letting grief wash through him. Young people on a new world face defining moments of pain, triumph, and love, as their world changes in ways they didn't predict and might not survive.
Adam C. Kelley's tag cloud