Adam Pepper
Biography
At times disturbing and grim, others raunchy and comical, Adam Pepper's work is known for a unique blend of horror, suspense and speculative fiction. MEMORIA, Adam's debut novel, reached #1 on the Dark Delicacies Best Seller list and received rave reviews from Cemetery Dance and Chronicle. "Super Fetus," his outrageous Bizarro novella was called "In-your-face, allegorical social commentary" by esteemed reviewer, Paul Goat Allen. His quick-hitting short work has appeared in genre magazines including THE BEST OF HORRORFIND, Vol. 2 and SPACE AND TIME. Adam's non-fiction credits span from NEW WOMAN MAGAZINE to THE JOURNAL NEWS. Learn more about Adam at his website: www.AdamPepper.com.
Where to find Adam Pepper online
Books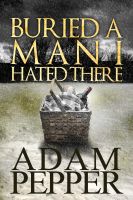 Buried A Man I Hated There
by

Adam Pepper
Delusions drive them. Deceptions define them. Secrets consume them. BURIED A MAN I HATED THERE: A dark and unusual psychological thriller.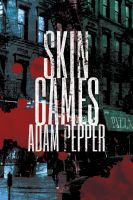 Skin Games: A Crime Drama
by

Adam Pepper
(3.50)
When a mafia princess falls for a two-bit hoodlum an unhappy don plays some rough games in order to separate the two lovers.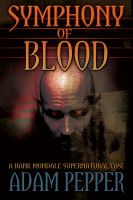 Symphony of Blood, A Hank Mondale Supernatural Case
by

Adam Pepper
(3.26)
The story of a hard-up P.I. whose plush case of protecting a rich spoiled brat escalates into an encounter with a man-eating monster.
Adam Pepper's tag cloud