Catherine Jones
Biography
"Girl Without A Country", was written during a period of time when my life was completely shattered as the pain, misery and hopelessness of my surroundings in the Cabrini Green Housing Complex in Chicago, left the residents and I feeling completely isolated from the rest of the world. After desperately pleading with the police and the news media to help us in our plight; quietly meeting amongst ourselves and trying to keep the fear that had taken control from showing on our faces, I was inspired to write this collection of poetry. Over a period of years, I added to this collection.
Books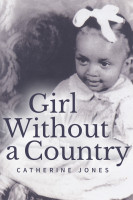 Girl Without a Country
by

Catherine Jones
"Girl Without A Country", is a book of freedom poems written by a single, African-American Woman.
Catherine Jones' tag cloud