Albert Isaac
Biography
Albert Isaac is a North Florida writer and editor. In 2005, he published ENDLESS, a futuristic look into the consequences of living in a society that never suffers, never grows old, never dies. Look for his followup to ENDLESS in the very near future. He plans to write a book about his experiences working in the fascinating and gruesome field of forensic death investigation.
Where to find Albert Isaac online
Books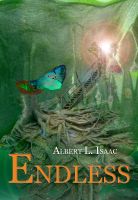 Endless
by

Albert Isaac
It is the future. There is no fear. There is no disease. There is no death. The human race has created Utopia and is immortal and free. But there is a price to pay for such freedom. Everyone must regularly submit to reconditioning and become one with the machine - the BIOCOM. But one man wonders: what happens to God when people become immortal? And is the BIOCOM humankind's savior...or enslaver?
Albert Isaac's tag cloud