Ally Prefontaine
Biography
In between the years of raising two young boys into fine men, Ally discovered that writing was a passion of hers. Now that her family has grown, she's focused on turning her stories into books.

Ally is a native of Oregon. Abducted as a child by her mother and always on the run, many states have seen her face. Having lived a different life than most, she draws her stories from her experiences, giving them a fictional twist for the reader's enjoyment.

Now, in her fifties, she resides in Arizona, but her heart is in Hawaii with her sons and granddaughter.

She enjoys many hobbies, including a newly discovered one, skydiving.
Books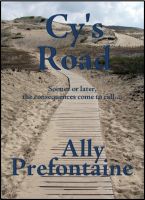 Cy's Road
by

Ally Prefontaine
Left in a coma while fighting with his abused wife, Cy's life hangs in the balance while Lenore struggle's with the decision to turn off the machines keeping him alive. In the mean while, Cy is in a waiting room on the other side, having to view his life. He watches as an outsider, through others eyes, as his life rewinds and he sees how his hateful words and careless actions effected others.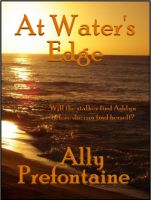 At Water's Edge
by

Ally Prefontaine
Horror writer, Ashlyn Anderson, has more than her next book on her mind. Vulnerable and confused, her feelings are rekindled for an old love who takes her on a surprise vacation to a Hawaiian paradise. Ashlyn searches her heart for Nick, while a crazed stalker is searching for her. Will the stalker find Ashlyn before she can find herself?
Ally Prefontaine's tag cloud