Anaya Phoenix
Biography
Hey there! Thanks for visiting my profile! And, if you've read my books, thanks for liking my books. My name is Anaya, but lots of people call me 'Naya... Not very creative but, sadly, that's how the cookie crumbles. I love werewolves, fairies, trolls, and any other thing of the paranormal or supernatural variety. Except for vamps, ghosts and ghouls. I love the color blue, pandas, and writing. I hate rude people, Mondays (who doesn't?), and people who over use the word 'like'.
Where to find Anaya Phoenix online
Books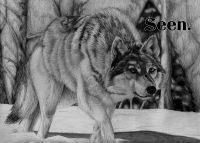 Seen.
by

Anaya Phoenix
Price:
$1.75 USD.
Words: 95,990. Language: English. Published: June 29, 2012. Categories:
Fiction
»
Fantasy
»
Paranormal
Summer isn't normal. Her life hasn't been normal since she was 5, and her parents' died in an avalanche. She has felt utterly and completely alone. To make matters worse, Summer can see things. Things others' can't see.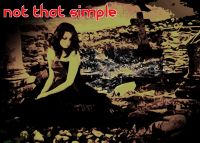 Not That Simple
by

Anaya Phoenix
Stephaney has had a normal life. Her father left before she could even get to know him. But that's fine.She has one great friend, a crush, and enemies. Everything a classical teenager should have. But Stephaney has a certain something in her, that will take a certain somebody to uncover.
Anaya Phoenix's tag cloud