Alrek Brandvold
Biography
Alrek Brandvold attended university in the United States, graduating with a major in engineering, and a minor in business administration. I have worked in both business and state government. The early part of my career was spent in design and testing work on early jet airliners and missile weapons systems. Later on, I switched to electric utilities, where I was involved in permitting, environmental review, and economic evaluation of electric power plants and high voltage transmission lines. The last part of my career involved dealing with the Federal government on rate and regulatory matters and regulatory compliance. It was during this frustrating time dealing with politics and lobbying that the idea for the Destiny Trilogy began to take shape in my mind. It was not until I retired that I could focus enough time and attention on this story to get it completed. It has been a multiyear effort, and is my only published fiction.
Books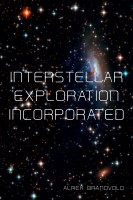 Interstellar Exploration Incorporated
by

Alrek Brandvold
The task of saving a portion of humanity by bringing them to the stars falls upon several brilliant and amazing children. The herculean task requires developing the physics for a faster than light propulsion system, building a space vehicle that can actually accomplish the task, and finding worthy colony members. Operating in a now highly corrupt world makes the task even more difficult.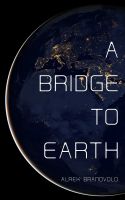 A Bridge To Earth
by

Alrek Brandvold
This story takes place twenty five years in the future, at a time our world is increasingly restless and unsettled. Eleven intrepid explorers from many nations begin the first crewed mission to the planet Mars with high expectations. As would be expected from human nature, some of them are compatible and get along very well,and others do not. Conflicts, romances and adventures follow the voyage.
Alrek Brandvold's tag cloud