John Joyce
Biography
John Joyce was born at Hampton Court, in England, close to the River Thames. He started writing philosophy at school and has been extensively published. Monique's Interview was his first short play and Inside Fleetwood Gym is his latest. Mild Muses is his first book of funny stories. He will be publishing a business book in 2013 titled "Starting a business and keeping from the edge." A book based on his experiences of successfully starting and managing the Jerome & Francis Co Ltd electronic distribution business. The Altus Arts Agency, promotes his works worldwide. Educated in London and Salford, Lancashire where he gained an honours degree in electrical engineering. He held school records for running the mile. Subsequent studies were at Dalhousie University, University of British Columbia and Capilano University. He departed England for Montreal to go around the world, living at different times in Montreal, Toronto, Ottawa and Dartmouth. He resides in Vancouver Canada, where he is an active sportsman. He lives close to the Capilano River.
Where to find John Joyce online
Books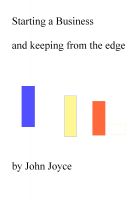 Starting a Business and keeping it from the edge
by

John Joyce
insights into starting a business and keeping it successful with tips on partners, getting paid, sales and time management.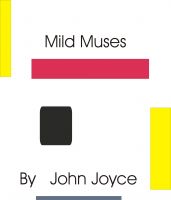 Mild Muses
by

John Joyce
How can there be humour in a medical waiting room or even visiting a physiotherapy clinic? Well Mild Muses does find the funny side. Also the royal game of tennis is taken to task. What about a national sales meeting? Can it be funny with out anyone realizing? Read Mild Muses for the answer.
John Joyce's tag cloud