Alyce White
Biography
A translator and interpreter of dark and light literature, Alyce White draws stories from rocks, trees, and spirits afloat. She claims the tales come unbidden, on the wind,from sources beyond.

Some say Alyce is a cross between Steinbeck, Stephen King, and Erma Bombeck.

Alyce communes with nature in Ithaca, New York and the southern region of the United States.
Books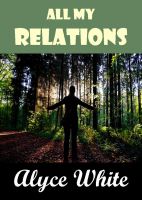 All My Relations
What are those voices in the wind, calling to you? And if you find them, dare you keep your eyes open? Home might not be with the places or people you believe it to be. In this short story, one young woman journeys into a dark enlightenment.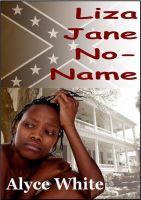 Liza Jane No-Name
Placed in the time of the Civil War, this literary short story carries us through darkness into light, as a young black girl finds her power and liberation in an unexpected place.
Alyce White's tag cloud