Alyson Kent
Biography
I'm a keyboard Ninja with a Master's in Library Science, and I've spent the last nine years working in an Equestrian Center teaching teenagers the fundamentals of good horsemanship. I have since moved to Mooresville, NC, where I continue to pound away on my keyboard while daydreaming about the worlds in my head. I bake some incredibly amazing Chocolate Chip Cookies, devour books like some sort of word eating Black Hole, and spend time when I'm not reading or writing trying to kill off all my characters because they've become a little too loud inside my headspace. My favorite form of stress release is playing Ratchet and Clank, where I run around blowing random crap up. Good times.
Where to find Alyson Kent online
Series
Books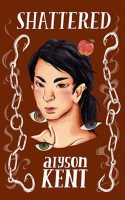 Shattered
by

Alyson Kent
Jane believed that restoring her best friend, Maria's, soul would be the end of her worries. She was wrong.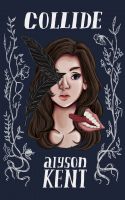 Collide
by

Alyson Kent
(3.50 from 2 reviews)
How far would you go to learn the truth and save a friend? Jane Alexander's best friend, Maria, vanished for seven days. She returned with no memory, and seems determined to cut Jane from her life. Jane's search for the truth will change her, as she learns that what was once considered myth is much more than a legend.
Alyson Kent's tag cloud