Amy L Gale
Biography
Romance author by night, pharmacist by day, Amy Gale loves rock music and the feel of sand between her toes. She attended Wilkes University where she graduated with a Doctor of Pharmacy degree. In addition to writing, she enjoys baking, scary movies, rock concerts, and reading books at the beach. She lives in the lush forest of Northeastern Pennsylvania with her husband, six cats, and golden retriever.
Where to find Amy L Gale online
Books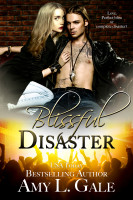 Blissful Disaster
by

Amy L Gale
One night stands. Career-driven Ali Whitman, never dreamed of having one, until she finds herself waking up next to a handsome tattooed man she knows nothing about. After celebrating her promotion to field reporter at Entertainment Rocks! magazine, she breaks her number one rule - to focus on work without the distraction of the opposite sex.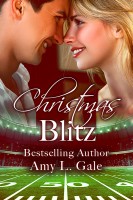 Christmas Blitz
by

Amy L Gale
(5.00 from 1 review)
Small town real estate agent Holly Clifford is counting the seconds until she pays off the debt incurred from caring for her sick mother and can move out of Hilldale Vermont forever.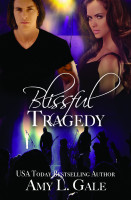 Blissful Tragedy
by

Amy L Gale
(5.00 from 1 review)
Sometimes love is more than tragedy or bliss. Ambitious 22-year-old Lexie Waters is intent on taking the advertising world by storm. When she's offered the soon to be open position she's been vying for at a swanky advertising agency, there's only one last summer separating her from dreams of corporate success.
Amy L Gale's tag cloud