Amy Sturges
Biography
I was born and raised in the South. I'm married to a wonderful man that happens to be my best friend. We've been blessed with two incredible children that drive us crazy. I've always been an avid reader and have been fascinated with history for as long as I can remember. I work a full time job with at least a forty-five minute commute that allows me ample time to let my over active imagination run wild. When I'm not working, reading, writing or spending time with my family, I absolutely love to take pictures of the great outdoors. My personal opinion is, that there are very few things in life better than losing yourself in a good book and it doesn't matter if you are writing it or reading it.
Where to find Amy Sturges online
Books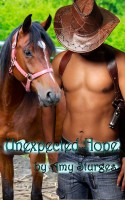 Unexpected Hope
(5.00)
This is the second book, but it can be read independently. Disowned by his family and trapped into a loveless marriage Levi Matthews thought his life is over. The one bright spot is his beautiful daughter. Then his wife dies suddenly freeing him, or so he thought. Now, he's a single father fighting to keep his daughter and the only way is to remarry.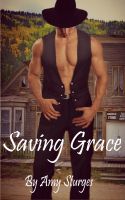 Saving Grace
(5.00)
Cole Weston had lost everything he'd ever loved and for ten long years he's wandered. First as a tracker then as a bounty hunter until a small town calls to him and he decides it's time to stop running from his past. Grace Jennings and her daughter are hiding from a killer who will stop at nothing to find her. Will Cole be able to listen to his heart and take a chance on love again? Will Grace eve
Amy Sturges's tag cloud