Andrew Melvin
Biography
During almost 20 years as a journalist, designer, and editor, Andrew Melvin has written and polished thousands of stories about real people. However, the characters amassed in his imagination demanded to be released onto the page, so he has turned to writing fiction. Originally from Wales but now living in Canada, where he works as an editor, Andrew has just published the fantasy adventure The Mischief of Rats.
Where to find Andrew Melvin online
Videos
The Mischief of Rats trailer
A trailer for my new heroic fantasy novel, The Mischief of Rats, which is available now as an e-book and a paperback.
Books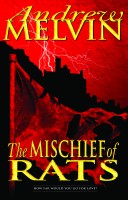 The Mischief of Rats
by

Andrew Melvin
Kidnapping Shard Harken's children was their first mistake. Standing in his way could be their last. As Harken climbs higher in the giant city of Peak, rallying fellow mercenaries as he desperately seeks his lost son and daughter, his enemies gather their strength for deadly objectives of their own. The fight between the legendary warrior and his foes could change their world.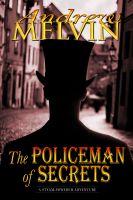 The Policeman of Secrets
by

Andrew Melvin
This steampunk adventure pits the deadly members of a secret society against the one man who might stop them: a roguish gentleman adventurer. While the evil cabal plots to overthrow whole countries, the irrepressible Count Balthazar fights to preserve the freedom of millions in an erotic, steam-powered romp. "...Unforgettable. The pace is lighting fast" - Amazon UK 5-star review.
Andrew Melvin's tag cloud