Anela Deen
Biography
A child of two cultures, this hapa haole Hawaiian girl is currently landlocked in the Midwest. After exploring the world for a chunk of years, she hunkered down in Minnesota and now fills her days with family, fiction, and the occasional snowstorm. With a house full of lovable toddlers, a three-legged cat, and one handsome Dutchman, she prowls the keyboard late at night while the minions sleep. Coffee? Nah, she prefers tea with a generous spoonful of sarcasm.
Where to find Anela Deen online
Books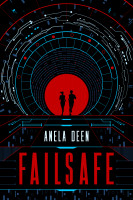 Failsafe
by

Anela Deen
In a Tron meets Matrix world, a sentient computer destroyed human civilization generations ago. When a gutsy heroine with epilepsy meets a mysterious stranger who might be the key to freeing mankind, they'll embark on a journey to do the impossible: Shut down the system.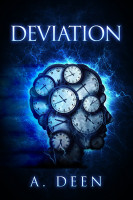 Deviation: A Short Story
by

Anela Deen
Indra knows adjusting to life in a new town can take time but after a month she still hasn't settled in. The gaps in her memory and her husband's tendency to run mysterious errands at night don't help matters. When she believes he is being unfaithful she follows him, never expecting to find an unimaginable confrontation and a stranger who knows her better than she knows herself.
Anela Deen's tag cloud