Ankur Kapoor
Biography
A moody writer who scribbles experiences, observations and anecdotes from life. An advertising professional specializing in Brand Strategy; he likes to absorb and assimilate whatever else life throws at him. He thinks his stories/ essays/ writings are more like amiable narratives of the beauty and yet absurdness of life - memoirs and odes to those split-seconds that deserve more thought, more brooding-over; just like good wine needs to be seasoned. Among his other interests are singing (on his YouTube channel), scouting pleasing music, watching ads and following football and cricket. He'd love to hear from you, feel free to give him a shout at any of the links mentioned on Smashwords.
Where to find Ankur Kapoor online
Books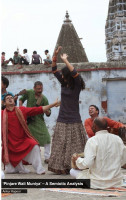 'Pinjare Waali Muniya' – A Semiotic Analysis
by

Ankur Kapoor
You set the price!
Words: 1,430.
Language: English.
Published: May 13, 2017
. Categories:
Essay
»
Sociology
'Pinjare waali Muniya' (The bird in the cage) is a well-known Indian folk song that is sung in its Hindi heartland with much fervor to date. The song has been adapted many a time into multiple versions over the years. This essay provides a detailed semiotic analysis of the song, why it doesn't literally mean anything, and therefore what could the song possibly be signifying in terms of semiotics.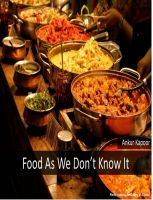 Food As We Don't Know It
by

Ankur Kapoor
A delicious take on how food in India is more than a means to fill your tummy; how it affects and molds various aspects of an Indian's life. This essay is spiced with generous helpings from Bollywood to Sanjeev Kapoor, and from tandoori chickens to shrikhand - to illustrate the gastronomic repercussions of food flowing into language, customs and other aspects of the coulourful land called India.
Ankur Kapoor's tag cloud