The Writers Edge Publications LLC
Biography
Anna J, bestselling author of My Woman, His Wife and Snow White, has been a heavy hitter for six years in the book business. With gritty street tales such as Get Money Chicks and erotic short stories like "Super Market Sweep" (appearing in Erotic Snapshots Vol 1) Anna is a versatile storyteller who has become a household name. She now wear's the "publisher" hat, and her first independent project, Erotic Snapshots Vol 1, is available under her company The Writer's Edge Publications, LLC on the Kindle from Amazon and the Nook from Barnes and Noble. A Philadelphian, born and raised, she proudly writes about her city. Anna, fondly referred to by her friends as Ms. J, is excited about the release of her seventh novel Hell's Diva II: Mecca's Return, and along with her independent projects she looks forward to giving you the Anna J fix that you crave.
Where to find The Writers Edge Publications LLC online
Books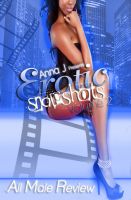 Anna J Presents: Erotic Snapshots Volume 2 ~All Male Review
by

The Writers Edge Publications LLC
In this second edition of Erotic Snap Shots, you will be blessed with the hottest stories from an all MALE cast of writers. Every man has a fantasy, and now you will get a bird's eye view on what men really want... and how their mind works!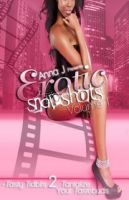 Anna J Presents: Erotic Snapshots Volume 1
by

The Writers Edge Publications LLC
Every waking moment is a potential erotic encounter. From a lust filled stare across a board room meeting, to a steamy night with your neighbor, any given time is an opportunity for an Erotic Snapshot to happen. Anna J brings you this and more in her first volume of erotic short stories that are sure to make you want to try them out yourself.
The Writers Edge Publications LLC's tag cloud