Anne Jindra
Biography
Anne Jindra was born and raised in Buffalo, New York, where she lived for two and a half decades. After losing her heat for five days in the dead of winter, she decided to migrate to a warmer climate, and chose the lovely and mysterious city of Savannah for her new base of operations. Along the way she adopted three cats, and wound up with one and a half children. A touch of gypsy blood leads her to incorporate these colorful people in most of her work, and a degree in Psychology leads to some slightly eccentric characters in her books. She has received awards in English, reviews, ghost writes, and is delighted in her debut novel. Writing is a step away from her normal life of beta testing after Bethesda cast her as a runaway, arms dealing queen in Daggerfall (the Elder Scrolls).
Where to find Anne Jindra online
Books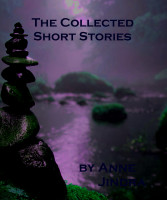 The Collected Short Stories
by

Anne Jindra
From the lighter side of futuristic fantasy to the darkest regions of foreign culture, The Collected Short Stories bends your mind from setting to setting, each its own world. "The book wasn't written, it created itself, drawing each word from my fingers as I struggled to capture feelings and experiences that wouldn't sleep. It's art, words that can only explain themselves with more words. As a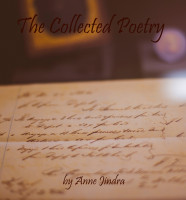 The Collected Poetry
by

Anne Jindra
Haunting and riveting by turn, The Collected Poetry will open your mind to an understanding of what it is to write. Each piece is unique and opens a different facet of life, culture, and the world around us. For inspiration, for motivation, or for a read that will take you down the road of almost every style of poetry with exquisitely written movements.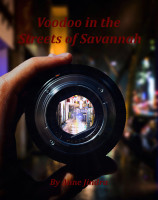 Voodoo in the Streets of Savannah
by

Anne Jindra
Price:
$1.49 USD.
Words: 76,180.
Language: English.
Published: April 3, 2017
. Categories:
Fiction
»
Urban
Savannah is a haunted city, a psychic rainbow, thanks to the people it draws in - a city filled with angels and demons, and nothing in between. Heartbreakingly beautiful by day, its streets are darkened by the cursed madman who stalks them at night, using blood magic to call up old spirits. A Gypsy with a gift is the only thing standing between the city and the gate he's building.
Anne Jindra's tag cloud