Adona Pierre
Biography
Adona M. Pierre born in San Francisco, CA has two degrees one in Pharmacy and the other in Business Management. She enjoys reading, writing poetry, short stories and essay's. She has written a non-fiction short story titled: When a Woman Had To Remember Her Hope and Faith, this is especially for women who are dealing with an illness, she wrote this based upon she's a survior of cervical cancer and endometriosis. She's also written two other eBooks titled: Example of Essay's, Interviews and Research Papers for the Growing Student, and Change of Heart. Her writing goals are to provide readers with hope, faith and an all around enjoyment.
Where to find Adona Pierre online
Books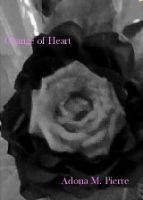 Change of Heart
by

Adona Pierre
(2.00 from 1 review)
A fiction short story based in the 1920's. This book goes against the grain of this era or does it? Come and go on this small yet true in life journey although, these characters are fictional we may have or know someone who's experienced this journey.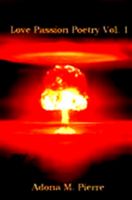 Love Passion Poetry Vol. I
by

Adona Pierre
This is the heart of who Adona Pierre is an author; her poetry is where her heart and soul resides. This book has poems that Adona believes will ignite the readers emotions.
Adona Pierre's tag cloud