April Bradshaw
Biography
In addition to writing, April Bradshaw enjoys growing herbs, kayaking, playing piano, and painting. But being Grammie to little Margot tops the list.
Her desire is to honor God with the gifts he has given her. To that end, she strives to provide wholesome, entertaining books for her readership.
Books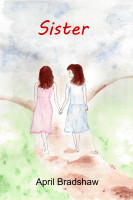 Sister
by

April Bradshaw
Identical twins Sarah and Sydney are close as can be. They share everything— including a romantic interest in the same man. Everything changes when Sarah is accused of embezzlement. A rift grows between her and her twin that can't be attributed entirely to her newfound faith in God. A surprising twist requires both sisters make a decision that will change their lives—and their relationship—forever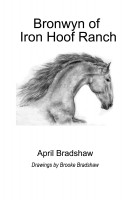 Bronwyn of Iron Hoof Ranch
by

April Bradshaw
Bronwyn has attended boarding school since she was 10 years old. Now 15, she gets to live at her cousins' ranch for a year, and the best part is she will have her own horse! She and her cousin Emmy have many adventures together. Is an outlaw hiding in the secret cabin? Does the owner of Crooked Arrow Ranch plan to get rid of the beautiful and wild Cincinnati? Will he uncover her amazing secret?
April Bradshaw's tag cloud