Ise Heijiro
Biography
A long forty six years have passed since I stepped onto American soil. I have had various odd jobs in the past until I recently retired. Examples include working with Steven Spielberg as assistant director in a film called "1941". I was supervisor and later became Public Relations representative for the Toyota Group - USA. My last occupation was a Senior Research analyst working in Silicon Valley for a major Japanese newspaper. Christine Aragon, my spouse, has retired from a life of international travel with the airlines. We have spent half of our life together as world adventures. We look forward to writing other books embracing themes from foreign countries. We now live in swampy Louisiana.
Books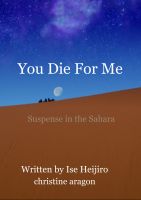 You Die For Me
by

Ise Heijiro
The Sahara desert is a brutal captor. Why then would three men and a teenage boy from three different countries accept an assignment to deliver a ransom...deep in Al-Qaeda territory...in exchange for two Americans.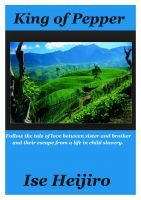 King of Pepper
by

Ise Heijiro
Follow the tale of a sister and brother and their escape from a life in slavery.
Ise Heijiro's tag cloud