Joan Arling
Biography
Joan Arling is a little hard to localize: She lives on German bread, French wine, Irish beer, and Dutch tobacco.
When she can afford it, she also likes whiskies from the southern coast of Islay. She's been a truck driver, a teacher, a drug courier, a rock musician. Her favourite pastimes are mistreating her guitar and spoiling her best friend's three tabbies.

Oh yes, reading and writing, too.

So far, she has published two short stories and one novella.
Books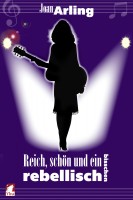 Reich, schön und ein bischen rebellisch
by

Joan Arling
Es war einmal eine reiche Maid, die von ihrem Vater aus dem Haus gejagt wurde, weil sie sich partout nicht für Ritter auf weißen Pferden interessierte. Stattdessen wollte sie ihr Leben lieber mit einer Frau verbringen – genauer gesagt mit Dawn, einer Supermarktkassiererin.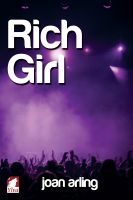 Rich Girl
by

Joan Arling
Once upon a time, there was a rich girl who got kicked out of her father's mansion because she couldn't care less about knights on white horses. Instead, she wants her happily ever after with another woman—with Dawn, a cashier at the local supermarket, to be more exact.
Joan Arling's tag cloud