Ashely Smith
Biography
My name is Ashely smith, and I am a new book writer who has a book in mind to write. This short story novel is based on a true story about the life of an ex Cam model, escort, prostitute, exotic dancer, who was played in the game. She really did not know what her true intentions were in the game. What she thought it would be it was not it turned out to be a whole different story. She escaped the life 10 times but always went back to the game trying to get a different result. so she decided to write this new novel to warn anyone who thinks the life will take them to fame and what to really look out for. Feel free to view my page anytime ! Thanks.
Books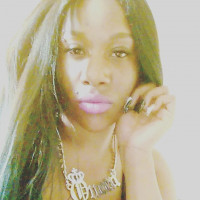 BEWARE by Ashely Smith
by

Ashely Smith
BEWARE based on a true story about a phlebotomist who entered the life of an web Cam model, prostitute, exotic dancer who experienced nothing but pain and no gain in the game. She thought she was going To fame but hit nothing but abuse in all kinds of ways she escaped the game 10 times she had 10 different pimps with 10 different ways of how to control her mind body and soul. BEWARE!