Tehuti Atum-Ra
Biography
Tehuti Atum-Ra is a 52-year-old native of Paterson in New Jersey who, as a youth, spent most of his time hanging in the school's bathroom getting high and gambling. By the time he was fifteen, he dropped out of the tenth grade and enrolled himself in the mean streets throughout New Jersey and New York where he continued his informal education. Graduating with a degree in stupidity, fate finally caught up with him—receiving a life sentence in New Jersey's super max, Trenton State Prison.
Tehuti attributes his love for writing to the time he spent on a Management Control Unit (MCU) at Trenton State Prison. It was during those years when he realized it was time to grow up by being accountable for his actions. While educating himself, he realized he had found a creative way to occupy his time by writing.
Still serving the life sentence he receives for his crime over thirty years ago, Tehuti has just completed his third novel, "Summit Of The Murder Game."
Tehuti's fiction is written to entertain. Any characters and events in this book are fictional. Any resemblance to actual person, living or deceased is purely coincidental.
Books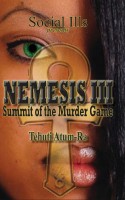 NEMESIS III Summit of the Murder Game
by

Tehuti Atum-Ra
After SunRise realizes he and his friends are in great danger, the young nationalist and leader of the FOLD, sends his comrades into hiding while staying behind to find the one person who is capable of answering his questions. But finding Vicki Lane will proved to be more difficult than he had planned. Losing her husband to the bullet of an assassin's gun, Vicki blames herself ......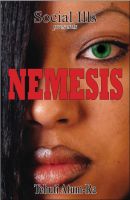 Nemesis Book I
by

Tehuti Atum-Ra
Vicki Lane left her quiet, middle-class home in Ocean City, Maryland to live with her sister in the mean streets of Paterson, New Jersey only to learn her sister had been murdered by the very same people who left her for dead. But as fate would have it, Vicki would not die so easily.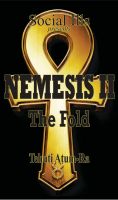 Nemesis II The Fold
by

Tehuti Atum-Ra
The gripping tale continues introducing the FOLD. A group of young anti drug activist lead by a focused man-child known only by a single name, SunRise. Whose main objective is geared toward intercepting the distribution of illegal drugs flowing into the black community.
Tehuti Atum-Ra's tag cloud