Avatara Garcia
Biography
Avatara Garcia is an aspiring freelance film critique and analysis columnist whom is currently enrolled in the Creative Writing for Entertainment program at Full Sail University. She plans to receive her Bachelor of Arts degree in April of 2015, and has maintained a 3.8 GPA throughout her time at Full Sail. Along with being a caretaker for special needs children and young adults, she also works as a blogger and website administrator for One Touch Media Designs audiovisual design company. Garcia is currently based out in Boca Raton, FL where she spends most of her free time perfecting and expanding her writing portfolio.

Avatara Garcia plans to write a self-help book entitled, "The Conspiracies We Create," to guide readers towards achieving peace and contentment while helping them to stray away from negativity and fear. She is also in the process of filming her first short documentary, "Living on the Spectrum," involving the issues of autism-spectrum disorders.

She continues to work on building her film critique website in which she uncovers a film's concept and theme by shedding light on their context's fundamental elements, such as: character development, scene transition, cinematography, tone, allegory, imagery, setting, dialogue/script breakdown, etc. She believes in portraying the art and science of storytelling in a way that helps movie-lovers paint a clear picture of what the film has to offer before buying their movie tickets.
Books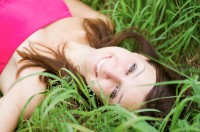 Reborn
by

Avatara Garcia
"Reborn" is a poem that I wrote when I was 13 years old and it appeals to teens of all ages, in which it involves realistic situations that all teens can identify with.
Avatara Garcia's tag cloud