B.B. Turner
Biography
B.B. Turner lives in London. B.B's interests include reading, music, movies and the theatre.

B.B enjoys reading books by Patricia Cornwell, James Patterson, Jackie Collins, John Grisham and Jeffrey Archer.

B.B is currently working on other Cliché stories.
Books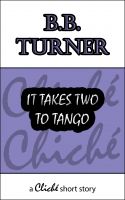 It Takes Two To Tango
James Cross is having an affair with Tanya. She wants him to leave his wife for her. She wants a proper relationship and is tired of his empty promises. Things don't go smoothly for James or Tanya. Sometimes it takes two to tango. This short story is approximately 5000 words.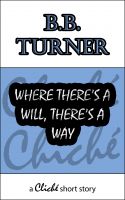 Where There's A Will, There's A Way
After he splits up with Jane, Tony meets Collette at a club. He'd like to see Collette naked. Collette proves to be a challenge. Sometimes where there's a will, there's a way. This short story is approximately 4500 words.
B.B. Turner's tag cloud