billy samson
Biography
My name is Billy Samson, born November 25, 1990 in Lagos state of Nigeria. Gifted as a writer at a very young age. Second of four children. I grew up with my parents, but my dad who was a custom officer is late.
I started my career as a writer professionally in 2014. I love to describe myself as an entertainment writer. Though i can write every thing about writing both in the aspect of fiction and non fiction, drama and poet. But mostly, i love writing fictional books, both in short stories and novel. In all, i am a gifted writer and singer.
Books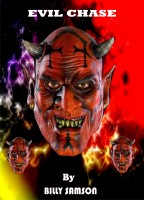 EVIL CHASE
by

billy samson
Something strange happened in one afternoon, which was a big surprised to the parents and to the school authority. Some Children were kidnapped by some men and they were been taken to the resident of the Kidnappers. But on their way to the kidnappers' resident, something dangerous happened.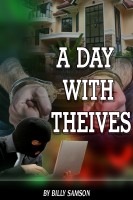 A DAY WITH THIEVES
by

billy samson
JAMES FAMOUS WAS A VERY RICH MAN WITH HIGH LEVEL OF INTEGRITY, STUBBORN AND A MAN WITH NO FEAR. AN INTRUDER FROM HIS MANSION GAVE A FIVE MEN TEAM OF PROFESSIONALS ARMED ROBBERS INFORMATION ON HOW TO ROB JAMES FAMOUS. THE THIEVES INVADED HIS MANSION AND SURROUNDED EVERYONE IN THE MANSION EXCEPT. MARY AND FELICIA (ONE OF JAMES' DAUGHTER AND ONE OF HIS SERVANTS).
billy samson's tag cloud