B.W. Jeffcoat
Biography
Hi, all. I live in the SE United States with my wife and Jack Russell Terrier, Shiloh, and I have a stepson currently enrolled at the University of Georgia. I have been everything from a medical coder/biller to restaurant manager to software engineer in my professional life. I am a former champion on the TV quiz show, Jeopardy! (only one win, though - darn!), and I love music, reading and cooking. I came up with the idea for "Captain Obvious" in a Creative Writing course in college a few years ago (B.A. in English), and my professor liked the character and book so much that she encouraged me to publish my work. "Captain Obvious: Speaker of Truth" is the first in a series involving the Cap'n, and those books will be coming along as I complete them. Hope you and your children enjoy his adventures as much as I enjoy creating them!
Books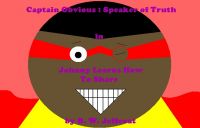 Captain Obvious: Speaker of Truth in Johnny Learns How To Share
by

B.W. Jeffcoat
In this adventure, Captain Obvious visits America, where a young boy named Johnny doesn't want to let his friends play with his new toy - a bright red, super-bouncy ball. After the Captain dispenses some of his glaringly apparent "wisdom," Johnny and his friends begin to understand the value of sharing with others, leaving them all much happier than before.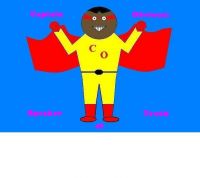 Captain Obvious: Speaker of Truth
by

B.W. Jeffcoat
Captain Obvious, a superhero whose special power involves stating the blatantly obvious, travels to Uganda to help a young boy named William and his friends, who are all sad because the village elders are always squabbling. After pointing out the obvious way to resolve their problems, Captain Obvious flies away in search of others to help with his "special power." Funny story with life lessons.
B.W. Jeffcoat's tag cloud