Frank Talaber
Biography
Frank Talaber was born in Beaverlodge, Alberta, where the claim to fame is a fox with flashing eyes in the only pub, yeah, big place, that's why his family left when he was knee high to a grasshopper and moved to Edmonton, Alberta. Eventually he got tired of ten months of winter and two of bad slush and moved to Chilliwack, BC. Great place, Cedar trees, can cut the grass nine months of the year and, oh, he says it does snow here once or twice. Just enough to have to find out what happened to the bloody snow shovel and have to use it. GRRR.

He's spent most of his life either fixing cars or managing automotive shops at fifty-six is found to be blessed now with two children (okay, he had them earlier and they've grown up and began living on their own), two loopy cats and a bonkers-mad English wife. His insatiable zest for life, the environment, and the little muses that keep twigging on his pencil won't let his writing pad stay blank.
Series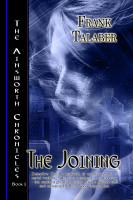 The Ainsworth Chronicles
by

Frank Talaber
Come visit Victoria. No longer the staid, stiff-upper-lip, more-English-than-the-English town of fish and chips. Stick around while the tea is hot, the ghosts are walking and - did I mention? - the scones are pretty darn good as well.
Books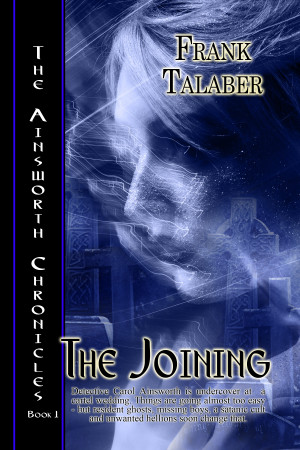 The Joining
by

Frank Talaber
Undercover at Victoria's Empress Hotel, police detective Carol Ainsworth has to deal with two American Mafia cartels coming in for a wedding. Easy-peasy, everyone has a lovely cup of tea, says their 'I Do's' and goes away happy. Or so it seems until young boys start disappearing, a crazy old psychic woman shows up bearing a crystal skull and one of the mobsters is found hanged in his room...
Frank Talaber's tag cloud