Bechir Ncib
Biography
A Tunisian young writer born in Tunisia, Bizerte on the 12th of December, 1999. Started as a poetry writer then articles, atheist and a literature student at Zaghouwan High School. The second in experience writing a book, this is the first one published. He is still on his first steps as a writer for about 3 years, won first place at the state of Zaghouwan in a writing contest. Preparing part two of the book Mermaid. Fond of mythology, because writing in a mythological way is a total freedom of thoughts.
Books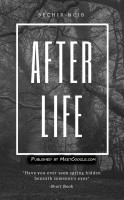 After Life
by

Bechir Ncib
This book is based on a mythological idea, about what's beyond mankind knowledge, it's about the unknown. I prefer mythology because by that you have all freedom in the world to think about any sort of an idea to write about so I chose such imaginary events and characters, anything you read in this book has no offense to others beliefs nor to people whom are similar.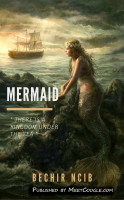 The Mermaid
by

Bechir Ncib
Many of us fear death, likely all of us but let's say that you're immortal. Would you be satisfied then? Isn't that abstraction they call death is what gives life a meaning? What if you knew how your life was going to be, would you change a thing? Have you ever been on that thin line between death and love?
Bechir Ncib's tag cloud