William C. Hyland
Biography
Bill Hyland currently lives in Albuquerque, NM, with his wife, daughter, dog, and cat. He is a US Navy veteran (submarine service), considers himself a patriot and has spent most of his life working as a Controls Engineer. His poetry began as a way to exercise his creativity, but soon became a passion. Recently, he has become facinated with the tanka form, combining rigid structure and the need to chose exactly the right words.
Where to find William C. Hyland online
Books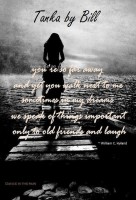 Tanka by Bill
by

William C. Hyland
This collection is a simple chronological presentation of tanka I have written, starting with January 1, 2014, and going through September 15, 2014…mostly because that is the date I decided to get off my rear and make this book happen.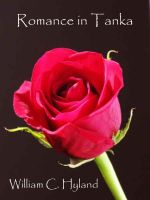 Romance in Tanka
by

William C. Hyland
This is a collection of mostly romantic poetry in the Tanka style. Presented in the order in which they were written, they are snapshots of scenes from my life, of moments in time, of emotions, and impressions that struck me as worth recording. My definition of romantic is fairly broad, and I believe that today's "romance" is mostly simple, coarse lust and sex.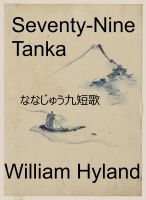 Seventy-Nine Tanka
by

William C. Hyland
Tanka is the last surviving genre of classical Japanese poetry. The tanka is meant to describe a moment, an emotion, an image with such clarity that you feel as if you are in the moment. I present my moments to you in the hope that you experience them as I did, that you will see what I saw, and feel what I felt.
William C. Hyland's tag cloud