Black Morning Marsh Press
Publisher info
Black Morning Marsh Press is a new e-publishing venture in the process of preparing e-books for publication and developing our website and social networking pages.

We are launching our publishing venture with our Fast Tracks to Heritage Craft Series:

Have you ever approached the web brimming with enthusiasm for a new hobby or activity only to be overwhelmed by all the information? Maybe so overwhelmed that you put aside your search, and your enthusiasm, for another day, a day that never comes.

Black Morning Marsh Press is pleased to introduce a new e-book series, FastTracks to Heritage Craft, in which our authors explore lost, or potentially lost, trades and tradecraft, drawing together print and digital resources alike to give you a concise consideration of all possible aspects of the subject in an easy-to-read format.

FastTracks because we have found that, over the course of learning about various trades and craft, rail travel and transport has invariably had a major impact on whether they flourished or failed

and

FastTracks because our readers are reading and learning increasingly while on the go, and oftentimes on the train on their way into work.

Each e-book provides an informal introduction of a trade or trade craft, primarily through the eyes of someone approaching the subject for the first time. This fresh approach as well as a list of resources at the end puts the reader onto the fast track to further exploration, knowledge, and experience.

I hope you will join us in our exploration into the lost or nearly-lost past of every day life in Britain preserved through the new technologies of e-books and social networking.

Linda Berube
Director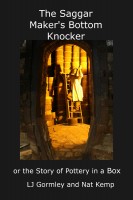 The Saggar Maker's Bottom Knocker, or The Story of Pottery in a Box
by

LJ Gormley

&

Nat Kemp
Yes, not only was there (and is there) such a thing as a saggar, but there was also something or someone known as a saggar maker's bottom knocker. And the route to the saggar bottom knocking starts with ancient China and takes in a few alchemists, white gold, Marco Polo, missionaries, house arrest, and even a wallaby along the way.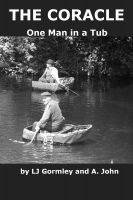 The Coracle: One Man in a Tub
by

LJ Gormley

&

Anthony John
(5.00)
My introduction to the coracle was not the most promising, I grant you, just a joke email from a bored colleague. But, apparently, it was all I needed. Because, it's not just racing down a river in a glorified snow sled, shield, or basket, but a journey through such wild territories as Welsh Indians, cadavers, poaching, and sheep wrasslin', just to name a few.
Black Morning Marsh Press' tag cloud