Bob Wakulich
Biography
Bob Wakulich is a writer, college instructor, video producer, newspaper columnist, and tee-shirt designer who lives in Cranbrook, British Columbia. He has attended the University of British Columbia, the University of Victoria, McMaster University, Lakehead University, and the Banff School of Fine Arts Summer Writing Workshop when it was being run by WO Mitchell. He has published poems, short stories, and non-fiction in Canada, the US, and Europe. His latest fiction project has the working title of "Honey and the Goddess." He is currently in the process of trying to cull together whatever he has on his hard drive.
Books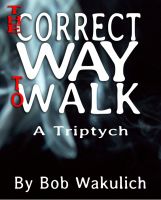 The Correct Way to Walk
by

Bob Wakulich
Like the triptychs of Hieronymus Bosch that once adorned the altars of European churches, Bob Wakulich's literary triptych blends reality and psychedelia with humorous overtones. This is more than parody. Each panel of the triptych is a self-contained yarn ... that will leave you laughing.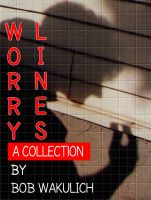 Worry Lines
by

Bob Wakulich
WORRY LINES is a collection of essays, satires, and commentaries about everything from banks to hemmorhoid surgery. Sometimes humourous and sometimes thoughtful, many of the pieces have appeared over the years in publications as diverse as The Canadian Journal of Contemporary Literary Stuff and Reader's Digest over the past thirty years.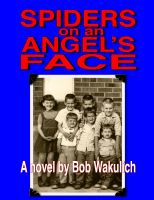 Spiders on a Angel's Face
by

Bob Wakulich
Tom, a peripatetic journalist, realizes that he can't remember what his mother looks like. This prompts him to return to his hometown in southern Ontario. Over the period of a weekend, he visits with members of his family and tries to sort out why he has this mental block. This eventually leads to a rather unusual family reunion and a newpaper column about growing up.
Bob Wakulich's tag cloud