Bobbi Marolt
Biography
Bobbi Marolt was born in Pennsylvania and upon graduation from high school enlisted in the United States Army, specializing in telecommunications. After an honorable discharge and two and a half years in Texas, she ambled into Connecticut "to go to school." That stunt landed her between New York State and Connecticut for the next several years, jammed into quality control positions in various types of manufacturing. After a very brief move to Las Vegas, she again resides in New England. Somewhere in the midst of these journeys she published the romance Coming Attractions, from Rising Tides Press. Her interests include films and classical music—and she cannot do without TiVo!
Where to buy in print
Books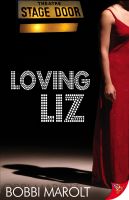 Loving Liz
by

Bobbi Marolt
Broadway actor Marty Jamison is the reigning queen of musical theater. Saddled with a one-woman show, a mediocre script, and a shoestring budget, Marty hires newly divorced novelist Liz Chandler as writer to bring the show to life. Marty and Liz are soon writing their own personal script, but the budding romance is threatened when Marty begins to question her judgment on past love and Loving Liz.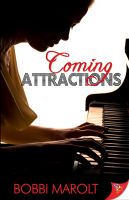 Coming Attractions: Author's Edition
by

Bobbi Marolt
It's been three years since Helen Townsend has made love to a woman, three years that she's buried herself in work as a successful columnist for one of New York's top newspapers. At last, she admits she's tired of loneliness, of being closeted, and her column reflects her restlessness. Enter Princess Charming in the shapely form of gifted concert pianist Cory Chamberlain.
Bobbi Marolt's tag cloud