Bonnie Mae Evans
Biography
Bonnie Mae Evans is a registered nurse and writer. She and her husband of 42 years reside with their many beloved pets in their Maryland home surrounded by trees, the inspiration for her book. They are blessed with a daughter, Hillary Grace, and son, Will.
Bonnie is a member of Mountain Christian Writers Group, where she is a regular contributor to their devotional blog, "Portions of Grace." She is a contributing author to several books, entitled God Stories 7, God Stories 8, and Blessed Are You. Her short story, Iris Blessing, was included in the book, It's a God Thing, published by Freeman-Smith. Several of her devotions were included in a devotional called A Daily Walk with God, published in Kenya for WGM missionaries to share with new converts. She is also a contributor to Christmas Moments Book #3. Proceeds will benefit Samaritan's Purse.
Serving the Lord and sharing His great love through stories is the true joy of her heart. You can follow her on Twitter @BonnieMaeEvans.
Books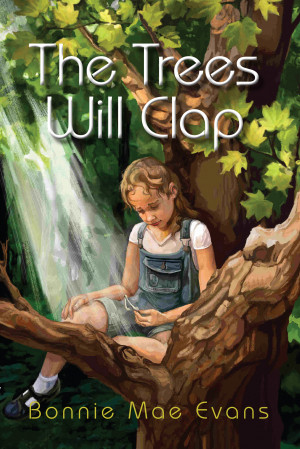 The Trees Will Clap
by

Bonnie Mae Evans
With a few quick strokes of a fountain pen, young Yvonnah loses everything familiar, including her name. Clinging to her half of a wishbone that holds a precious promise, she embarks on an often bewildering life. Told from a child's perspective and intertwined with nostalgic adult recollections, Lacey remembers with comical inquisitiveness her life on the rural Delmarva Peninsula in the 1960s.
Bonnie Mae Evans' tag cloud